Home > Products > Vulcanizer > Chinese High quality Practical The latest EVA Rubber all sizes sports shoe Mini Foam Molding Machine Wholesalers at in Jinjiang city
Chinese High quality Practical The latest EVA Rubber all sizes sports shoe Mini Foam Molding Machine Wholesalers at in Jinjiang city
Brand : QUANXING MACHINE
Product origin : JINJIANG,CHINA
Delivery time : 60 days
Supply capacity : 10PCS/Month
EVA mini frothing machine EVA small dummy shoe sole machine Chinese High quality Practical The latest EVA Rubber all sizes sports shoe Mini Foam Molding Machine Wholesalers at in Jinjiang city
Chinese High quality Practical The latest EVA Rubber all sizes sports shoe Mini Foam Molding Machine Wholesalers at in Jinjiang city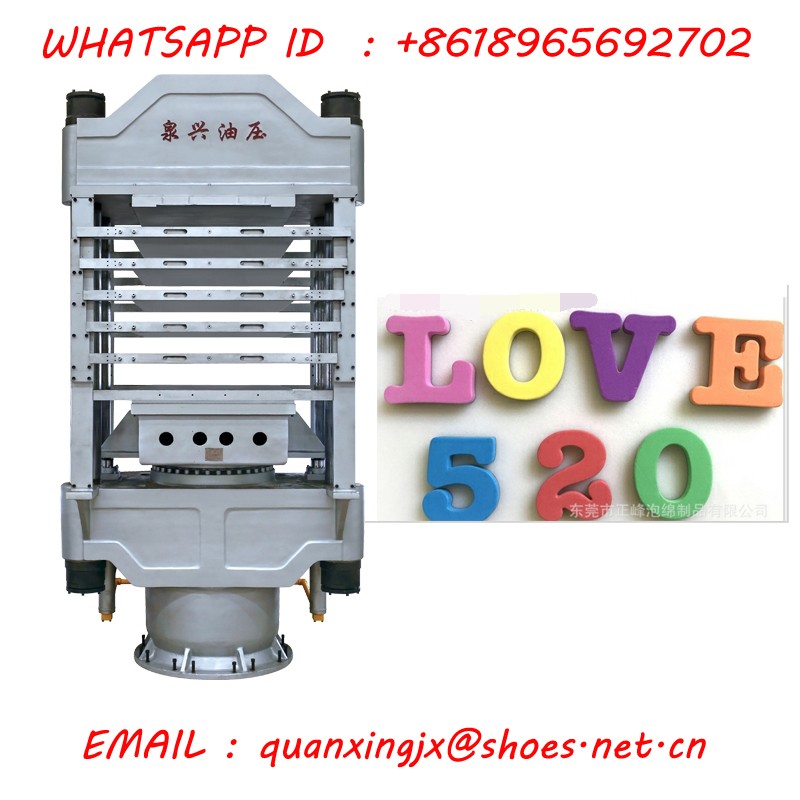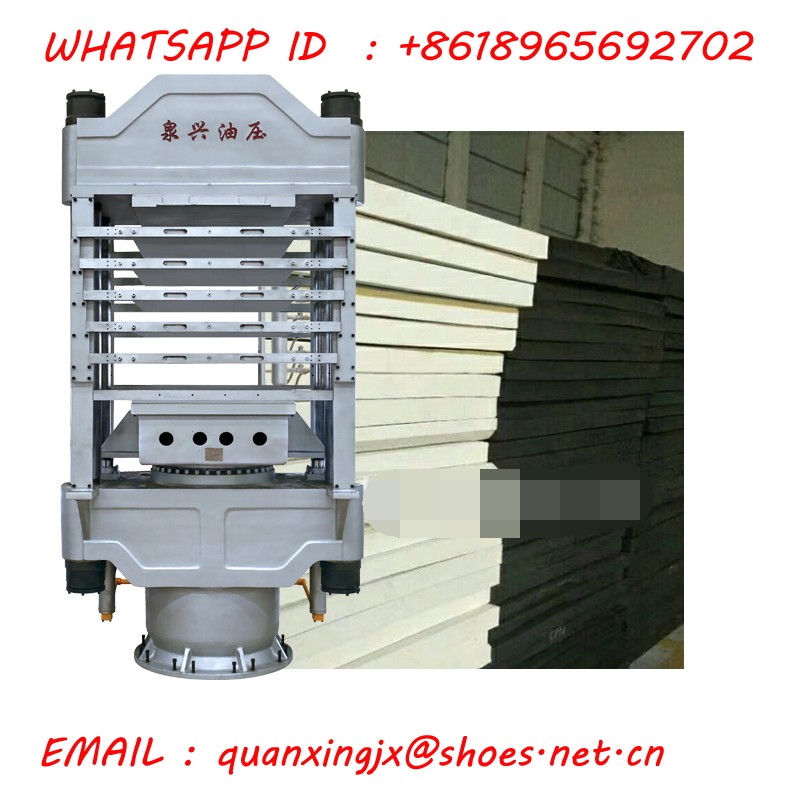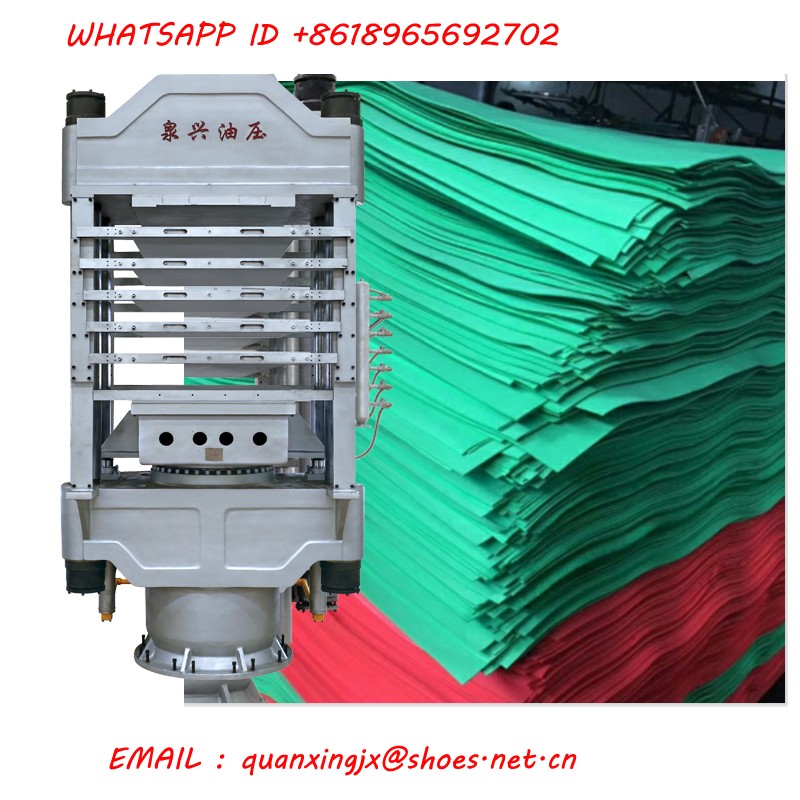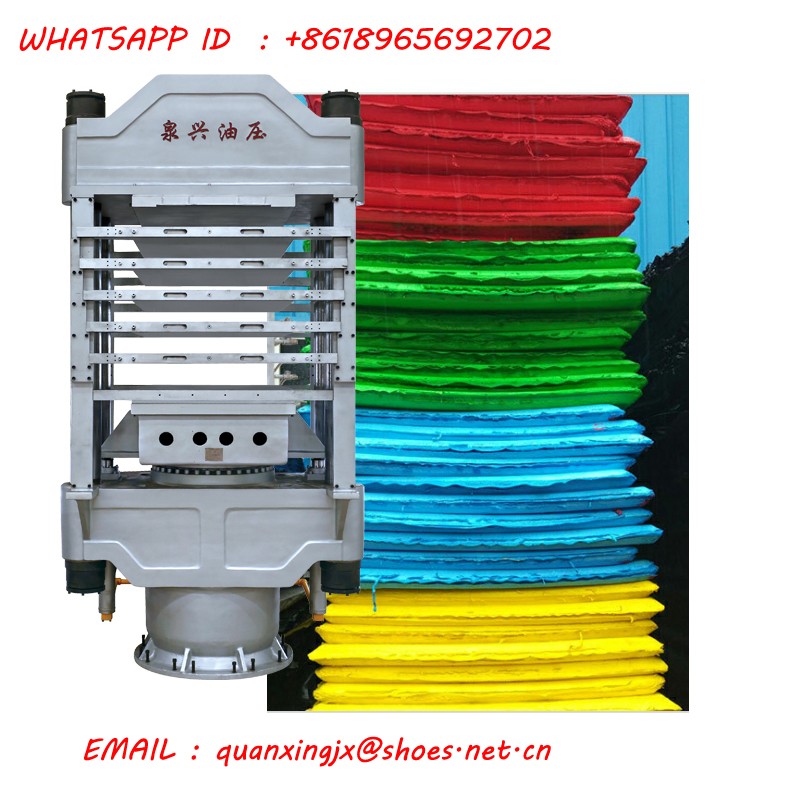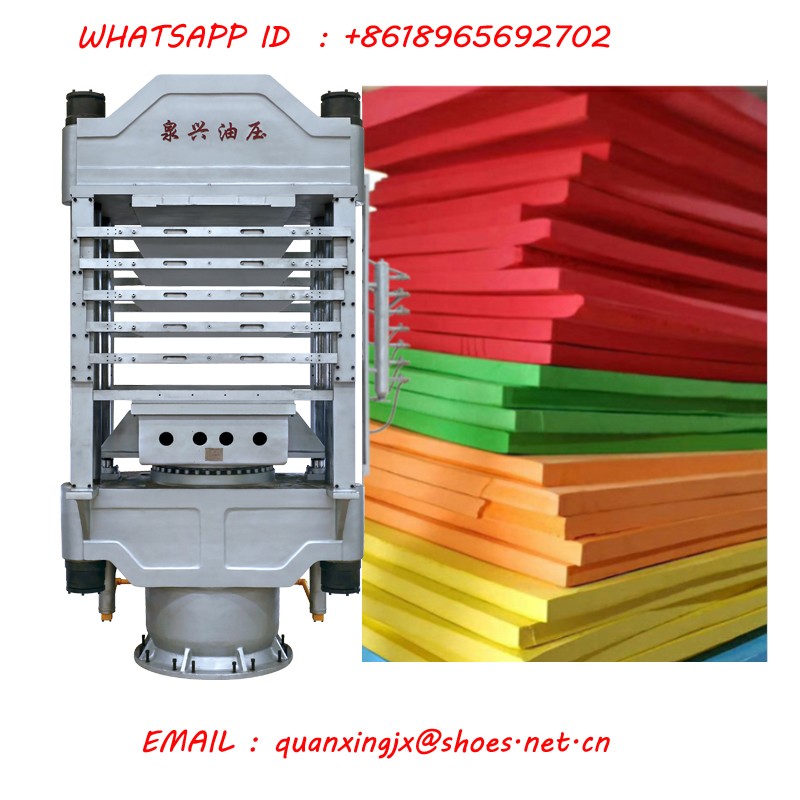 Technical Parameters:

Model:QXMD-10S-150T ,QXME-6S-150T,QXME-10S-200T.
Moudl clamping force:150Tons 150Tons 200Tons
Mould space:500mm*550mm,500mm*550mm,600mm*600mm.
Daylight between plates:300mm,250mm,300mm.
Layer number:2,3,2.
Heating way:Oil ,Steam and electrcity
Usage: machine is suitable for various EVA products, soles, insoles, beach shoes, fishing gear, and other rubber products;
Features:
1, the fuselage machine heavy-duty pillar type, super endurance, never deformation.
2, automatic rising button, drag the holding time tow pressure;Rising fast, keep pressure for a long time, and sulfur in the automatic pressure is reduced, to ensure the quality.Special sharp trailing discharge valve, open die down, the speed express, and are free to adjust.Drag speed and pressure drag pressure after delay open mold, can be adjusted according the characteristic of the finished product and the thickness of their speed, suitable for the development of new products, improve the quality.A special design of hot plate, heat evenly.
3, imported microcomputer PLC programmer, interface using both English and Chinese LCD display, can be set pressure, holding time, its output can be calculated, and monitor the equipment
4, adopt Taiwan hydraulic system, time is short, the holding pressure effect is good, fast molding;
Please feel free to give your inquiry in the form below.